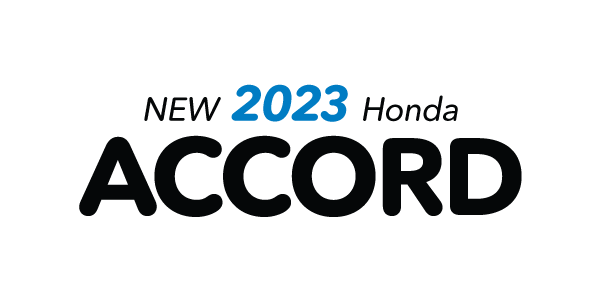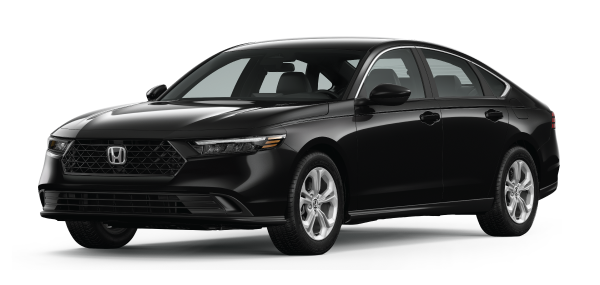 Honda Accord: Enjoy Style, Efficiency, and Power
With the Honda Accord, you can enjoy style along with the latest features and the perfect combination of power and efficiency. The Accord is offered as a coupe or sedan in a range of trim levels, so you should have no problem finding the model that is right for you. There is also a Honda Accord Hybrid. The Accord is celebrating forty years and doing so with style that draws you in. The aggressive grille catches the eye while LED daytime running lights and LED headlights keep your attention.
The Accord's interior is refined and available with features like leather accents and driver memory settings for 10-way power-adjustable seats. Push Button Start makes your life more convenient while the available Honda Sensing suite protects you, your passengers, and those around you on the road. Listen to music from your smartphone, HD radio, or even Pandora via premium sound or just sit back and enjoy some conversation while you take advantage of the Accordís quiet interior.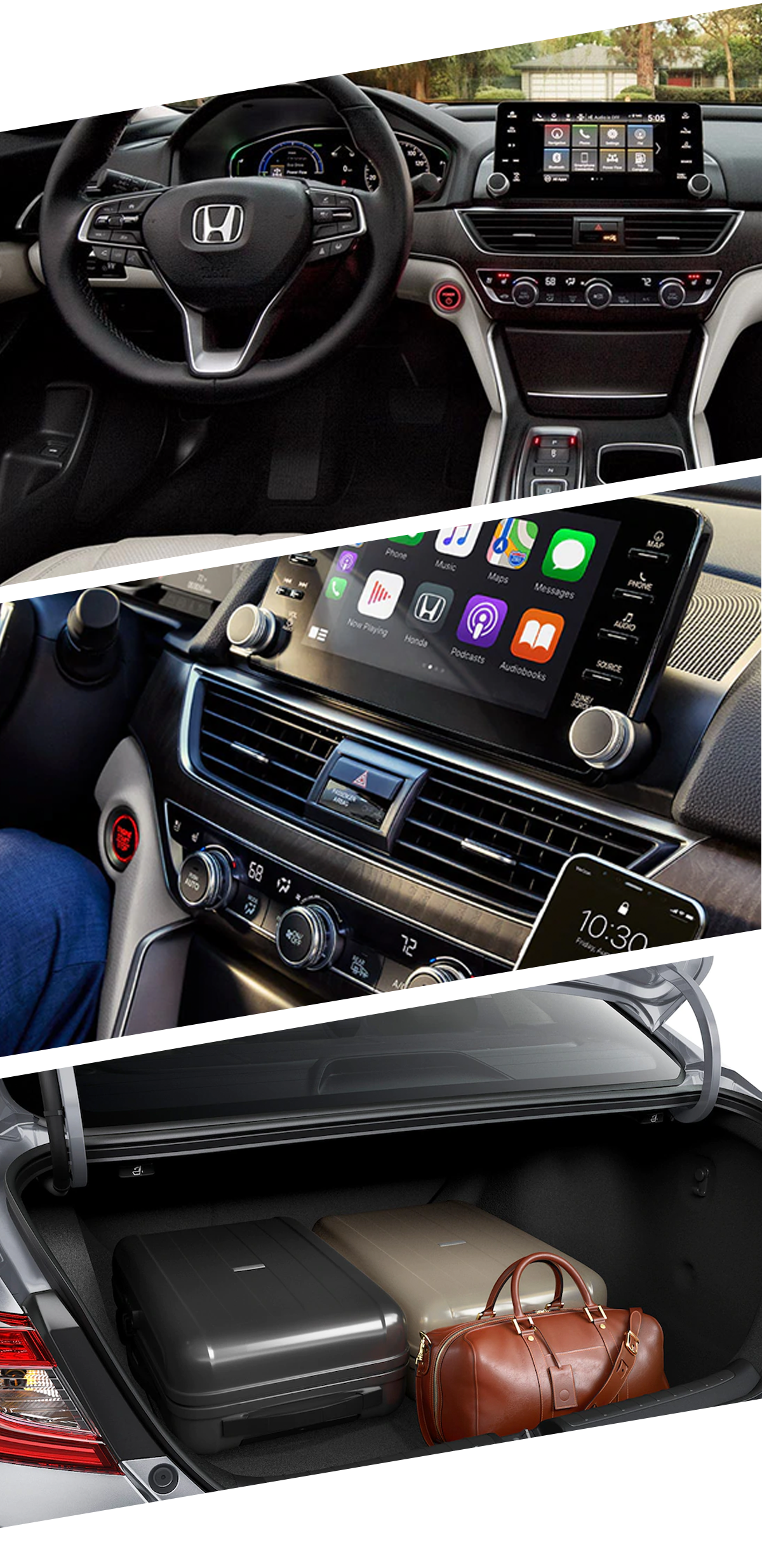 What's New in the 2022 Honda Accord?
The 2022 Honda Accord will not see any significant changes from the previous year. Still, there are some intriguing upgrades that you and those with you will enjoy. Long rides are much better when you have access to entertainment. Now, media such as Apple CarPlay® and Android Auto™ are available on all Accord trims. Before, these features were only in certain models. In addition, two Accord models have turbocharged engines. If you are looking for some with more fuel efficiency, you can give the hybrid version a try. Speaking of fuel efficiency, Accord models now have improved fuel economy.
Exploring the Honda Accord History
The Honda Accord has been a New Jersey favorite for about 40 years now and it has made numerous advancements throughout this time. The first Accord arrived in 1976 and was immediately popular thanks to its fuel efficiency during an energy crisis. The Accord was larger than the existing Civic and better equipped, available only as a two-door hatchback. It used a 68-horsepower engine and came standard with a rear-window defroster including a wiper and washer, AM/FM stereo, and a remote hatch release. An upgraded trim debuted for 1978 with a four-door sedan arriving the following year. The 1982 Accord brought in the second generation with an increase in size, something which would continue throughout the following generations. The Accord was also restyled to seem more upscale. The first V6 engine became available in the Accord in 1995, near the end of the fifth generation. The sixth generation got a smoother shape in both the coupe and sedan and safety features were enhanced. The 2003 Accord began the seventh generation with a sportier feel and engines that were both more efficient and more powerful. The eighth generation saw more interior space and more efficient engines while the ninth generation got an all-new front suspension, better handling, and improved fuel economy.
Garden State Honda Has Your Next Vehicle
Everyone loves the Honda Accord because of its affordability and family-friendly features. For a wide selection of new and used Hondas, visit Garden State Honda in Clifton, NJ. Our team of highly-trained professionals is happy to answer all your questions. We even have in-house financing available to help you seamlessly bring your new car home. Our certified mechanics can help you with a routine maintenance schedule. Call or better yet, stop by and well help you get started with a test drive.
4 Miles West of Giants Stadium and The American Dream!